It's time to #SwimBikeRun! The World's Biggest Tri wartet mit atemberaubender Atmosphäre und Strecken mitten durch Hamburg auf dich.
Egal welches Wetter, es ist jedes Jahr geil - das kann nur Hamburg!

- Patrick B. auf Facebook
+++ Hinweis: Die Einzel- sowie Staffelwettbewerbe sind komplett ausgebucht. Die Anmeldung zum Paratriathlon ist weiterhin möglich.
Unser offizieller Reisepartner Nirvana Europe freut sich allerdings hier noch wenige Restplätze anbieten zu können. +++
Startgebühren
Hinweis: Die Bezahlung der Startplätze ist nur mit Kreditkarte möglich.
Das bekommst du dafür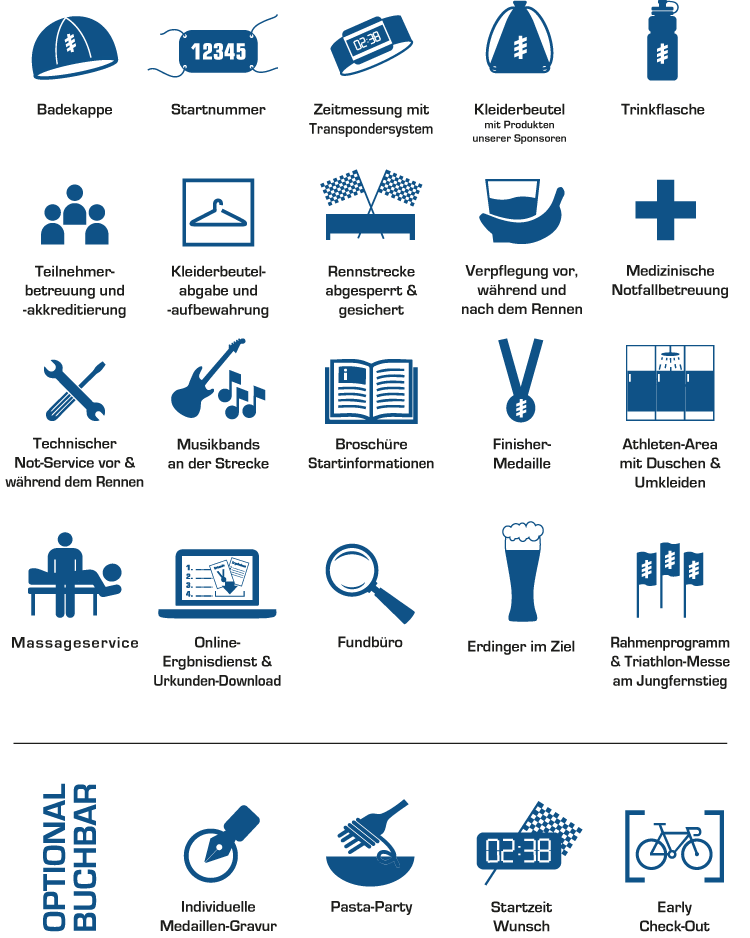 Gänsehaut pur. Wir freuen uns schon auf nächstes Jahr.

- Tina G. auf Facebook
Das steht auf meiner Traumliste!

- Alexandra G. auf Facebook
Downloads